HERE IS THE LATEST NEWS ABOUT OUR CAPABILITIES, SATISFIED CLIENTS, AND ACHIEVEMENTS.
dcc Cares About Our Community
At dcc, we believe that corporate responsibility begins with taking care of our environment. Sustainable printing is essential to our commitment to protecting the environment and promoting responsible resource management. For that reason, we are always looking for new and better ways to manage our use of materials and energy so that we can do more while using less. In 2007, dcc became an FSC-certified printer in order to meet their global standard for responsible forestry, and our certification is third-party managed by the Rainforest Alliance to ensure that our use of resources is environmentally responsible.
The Forest Stewardship Council (FSC) is a significant component of our commitment to sustainable printing. The FSC is an international non-profit organization that promotes responsible management of global forests and sets rigorous standards for sustainable forest management to ensure that they are harvested in an environmentally, socially, and economically responsible manner. To achieve this, the FSC provides certification for forests and forest-based products so consumers can make more informed choices when purchasing paper and wood products.
It's clear that the FSC plays an instrumental role in sustainable printing and how printing facilities can help contribute to its cause through their printing practices, but what does sustainable printing really mean?
Sustainable printing refers to the process of producing printed materials while minimizing the negative environmental and social impact. The FSC logo signifies that the paper used in that product comes from responsibly managed forests. Furthermore, the certification also ensures that printing operations adhere to high environmental and ethical standards throughout the entire supply chain and printing process.
What does being FSC-certified mean, and what is the global impact of sustainable printing? Responsible forestry and the use of FSC-certified products help to prevent deforestation and the degradation of natural habitats. This, in turn, helps to maintain our planet's ecosystems and support biodiversity. Sustainable practices help to minimize greenhouse gas emissions and reduce your carbon footprint. The FSC also promotes fair labor practices within the forest industry, ensuring the rights and well-being of local communities and indigenous people.
While being FSC-certified clearly benefits the planet and its environment, it can also greatly impact your business. Going "green" is not a passing fad. In fact, the demand for environmentally friendly products and services continues to grow, and sustainability has become a key factor for brands and consumers all over the world. For example, global Google search inquiries for topics related to sustainable products increased by 130% between 2017 and 2022. In 2023, 75% of consumers said that they feel sustainability is important, while 55% said that they are willing to pay more for eco-friendly products. On the flip side, 84% of consumers said that they are likely to alienate a company that has poor environmental practices. With that in mind, it's no wonder that sustainable practices and an FSC certification give printers a competitive advantage as an environmentally responsible company.
To sum it up, sustainable printing practices are crucial for reducing the environmental impact of the printing industry. So how does a company that is interested in being "green" specify sustainable printing and packaging? There are a number of things to consider whether your printing company is FSC-certified or not:
Use environmentally friendly inks and materials. Ask for soy or water-based inks, which contain fewer volatile organic compounds (VOCs) than traditional petroleum-based inks, and select paper and packaging materials made from recycled, biodegradable, or FSC-certified materials which, as you now know, will come from responsibly managed forests.
Optimize your design and printing process. Create a design that minimizes material and prints only what you need when you need it to reduce waste from overproduction. Specify that your documents be printed duplex (double-sided) where you can conserve resources and reduce cost. And go digital! Digital printing typically uses less energy and resources and, therefore, has a smaller environmental footprint compared to offset printing.
Consider the energy and emissions. Work with a printer that offsets or uses renewable energy sources, such as solar or wind, to lower their carbon footprint and specify the use of equipment that consumes less electricity and is more efficient, such as a digital press.
Keep it local. Work with a printer who sources their materials locally and utilizes efficient freight and delivery transportation practices, such as consolidated shipments and optimized routes, to help reduce emissions from transportation.
If sustainability is a priority for your business, then working closely with a printer whose practices align with your objective is essential. Look for printers with environmental certifications such as FSC, the Sustainable Green Printing Partnership (SGP), and Environmental Management ISO 14001 certifications. Ask about their practices and seek their input on sustainable printing. This collaborative partnership can lead to more effective and sustainable printing solutions.
Along with dcc's FSC certification, we also joined the SGP in December 2015 as a certified printer with a commitment to continuous improvement. Learn more about all of our green initiatives, certifications, and commitment to sustainable printing.
1 Ruiz, A. (2023, September 9). 51 Huge Environmentally Conscious Consumer Statistics. Theroundup.org. Retrieved November 17, 2023, from https://theroundup.org/environmentally-conscious-consumer-statistics/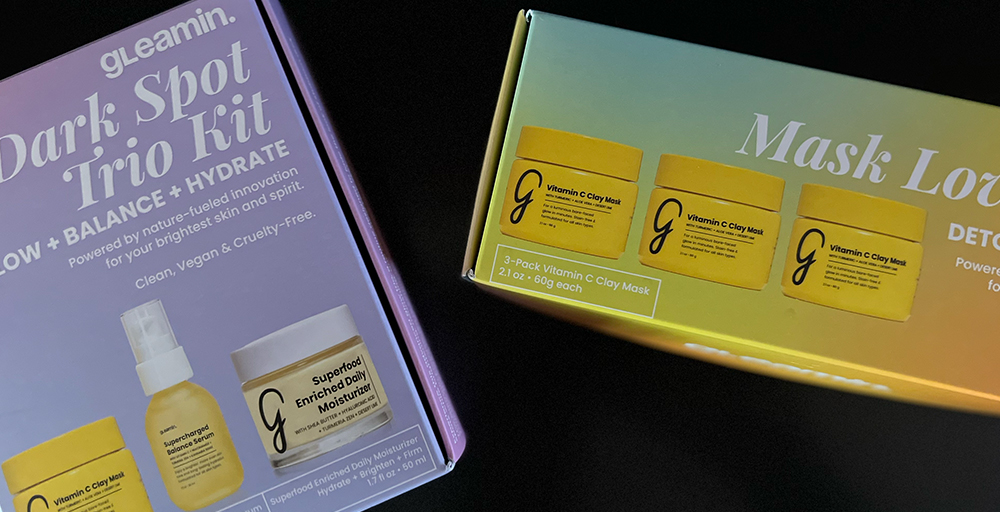 The Importance of Knowing Your Paperboard Substrates
One trip to the grocery store will tell you how diverse, versatile, and essential paperboard packaging is to consumer brands. Almost all consumer products are shipped and sold in folded carton packages that not only protect what's inside but also connect the consumer to the brand. Packaging is an integral part of the consumer experience, so it's important to understand the differences in paperboard substrates so you can select the right solution for your needs.
Paperboard is essentially a thick paper that can be printed on, cut, scored, folded, and/or die cut to meet your product's individual packaging needs. It helps to create your brand's first impression on the consumer, and the possibilities for creating something unique are endless. While Folding Box Board (FBB) is the most common type of paperboard, there are numerous options of coated paperboard substrates, all with their own distinct characteristics suited for different purposes. Understanding the differences will help you make an informed decision when selecting the right paperboard for your packaging design project.
Folding Box Board (FBB)
FBB is known for its strength and rigidity, which make it an obvious choice for projects requiring durability. It is made from a mix of virgin and recycled fibers making it more environmentally friendly and cost-effective. However, due to its slightly duller and rougher surface, FBB may not be the best option for print quality and visual appeal. It is best suited for food packaging and pharmaceuticals.
Pros: Cost Effective, Sustainable, Structural Integrity.
Cons: Visual Appeal.
Solid Bleached Sulphate (SBS)
SBS is best known for its high opacity and bright white finish, making it a great choice for high-end luxury goods requiring accurate color reproduction and exceptional print quality, such as cosmetics. It is made from 100% bleached virgin fibers, giving it a smooth, glossy surface, and it performs great when printing high-resolution graphics.
Pros: Brilliant Finish, Aesthetically Pleasing, Fade Resistant.
Cons: More Expensive, Doesn't Score as Cleanly, Not Eco-Friendly.
Coated Recycled Board (CRB)
CRB is best known for being the strongest option thanks to its multi-ply construction that provides versatility and stiffness. It is made from 100% recycled fibers, of which 35% is post-consumer, therefore making it recyclable and the most environmentally friendly option. Its double clay coating makes it a great option for printability. CRB is a great choice for toys, food, and household goods packaging.
Pros: Environmentally Friendly, FDA Compliant, Strongest Substrate.
Cons: Coating makes it less easy to break down and recycle.
Coated Natural Kraft (CNK)
CNK is made of 15% pre-consumer fibers and will produce the strongest folded carton that you can make. It is typically made with a matte clay coating on one side and natural kraft on the other - think 12-pack beverage carriers. CNK offers stability and durability and is moisture and tear-resistant, making it ideal for cold chain food, retail, and pharmaceutical packaging. Its matte finish also offers superior printing capabilities.
Pros: Moisture Resistance, Environmentally Friendly, Superior Print Quality.
Cons: May not be suitable for special processes such as embossing or foil stamping.
With so many options to choose from, you'll want to be prepared with the right questions to consider in order to find the ideal solution for your project. For example, surprisingly, cake donuts and glazed donuts fall into different categories and may require different types of packaging. Answering some of the questions below will help you determine which substrate you can use for the most efficient packaging so you can properly spec your project with your printer and set expectations.
What will go inside the packaging?
What is the weight of the item that will go inside?
Does the package need oxygen or a moisture barrier?
Will it contain a liquid or substance such as food?
If it is food, what is the FDA classification?
Does it require refrigeration or freezing?
What is the expected shelf life?
Are there any regulations that need to be met?
What type of aesthetic are you looking for?
Now that you have a better understanding of the different types of paperboard, let dcc take your packaging project to the next level.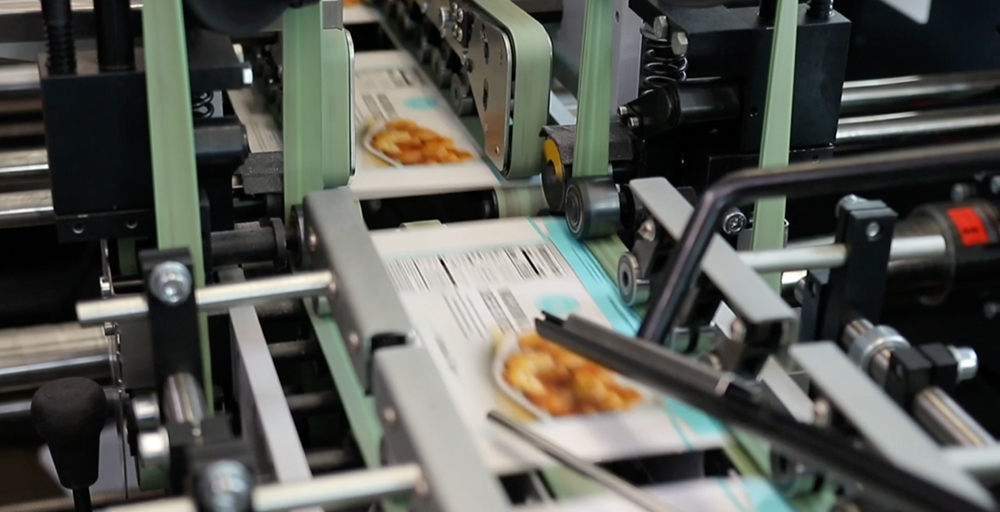 The Importance of Quality Paperboard Printing & Machinery in Packaging Automation
When we hear the word "automation," a typical vision comes to mind: warehouses filled with machinery that are powered by sophisticated electronic technology that allow for efficiency, speed, accuracy, and less reliance on human manpower. Yet, have you ever considered the importance of how the quality of printed paperboard and machinery work together to contribute to these efficiencies? For the typical packaging engineer, maintenance manager, and plant manager, they know the ROI for each machine in time, labor, and output, and there is a love/hate relationship when it comes to the quality of printing that goes into packaging that is being fulfilled as it impacts the bottom line directly.
For industries that include, but are not limited to, food, pharmaceuticals, toys, and cosmetics, the success of their packaging, especially folded cartons, is measured closely, and high spoilage levels are frowned upon. As with any manufacturing process, there is a waste factor that is expected for set-up or what is known as "make-ready" costs in the printing industry. Typically 3-5% is factored in for this type of packaging waste which does not account for additional errors that can include, but are not limited to, the printed packaging not being pre-broken, seamed and palleted improperly, or has incorrect coatings which can interrupt automation workflows.
A perfect example of a packaging error is when a carton does not have the correct coating which creates a jam. That jam establishes a disruption in the output levels, drains labor resources, and if perishable items are part of the process, this establishes a need to re-freeze or refrigerate products so they don't spoil. The challenge here is that typically, when margins get tight, purchasing departments will opt for a less experienced printing vendor or cut corners in the printing process that winds up costing more in the long run. As a result, it is important for the production team to answer the question, "When it comes to printed packaging, how much waste and automation disruption currently exists?" The numbers don't lie; if the percentage is high or steadily increasing, it is time to make a vendor adjustment, especially in situations where hundreds of thousands of packages are being fulfilled on a daily basis.
It is important to look at the flip side of the equation in regard to quality machinery. In the packaging industry, vendors such as ADCO, who provide clear performance and efficiency guidelines, pride themselves on guaranteeing 98% minimum "uptime" for their machinery. There is a caveat: there are required efficiencies, one of which is the dependency on accurate printing specifications. The industry printing standards include "various coatings, scoring, die cutting, gluing, pre-breaking, weight and density, flatness, or warping, etc." Another pertinent example is relative to the beauty industry and varnishing techniques. Soft-touch varnish is a finishing that we all know and love - it's the velvety feeling that you experience on a printed piece, typically on the exterior box. How does this luxuriously printed end product make it through the manufacturing process with minimal scuffs, scrapes, and dents? It all comes down to the combination of the quality of the printing and machinery that can meticulously handle the packaging automation process without further damage.
Are you experiencing machinery and printing issues in your packaging fulfillment process? As an ADCO-complaint vendor, a dcc sales representative is available for an onsite visit to review your current automation processes and outline how you can benefit from next-level print production. Remember, we are an Idealliance G7® Master Colorspace Qualified Facility and environmentally-certified provider that delivers excellence in color, short lead times, no minimum quantities, competitive pricing, and on-time delivery to support your bottom line.
Request a review at info@dccnyc.com.
No matter the scale of your project, a lot of time, money, and effort goes into planning and production. Print production is often the final step in bringing your project to life, and it goes without saying that you want to ensure that the print process runs smoothly and that your end product meets all expectations. However, there are several common blunders that can occur leading up to and during print production that can cause issues or delays, even for the most experienced print buyers, and can cost you more time and money than anticipated. With proper preparation and knowledge, these mistakes can easily be avoided. Let's take a look at some common mistakes and challenges that companies face, along with tips on how to properly specify your next print project and streamline the process so you avoid impacting your bottom line.
The success of any print job can hinge on proper specifications from the start. That is why it is key to establish clear communication with your printer so you can both ask questions, set clear expectations, and eliminate the guesswork that can result in lost time.

Ro Sandello, dcc Sales Assistant
Challenges
Bidding. Challenges can occur immediately with the bidding process if companies don't provide accurate or complete information. Oftentimes, companies will reach out to multiple printers to compare costs. Doing so may automate the process. However, facility-specific information might be lost during this process or further ideation and conceptualization could be lacking. Incomplete information provided to the printer can result in a loss of time and money, as well as inaccurate quotes. Knowing up front what your needs are or what questions to ask can help streamline the bidding process and set you up for success.
File Formats. Once a print project is bid and a printer has been procured, one of the most common mistakes that businesses make is not providing their print-ready files in the proper format. Printers typically require files submitted in a specific format. Clear communication with your printer can help determine what they need so you can provide the files accurately the first time. Providing the proper file format with sufficient resolution, proper color model, and correct fonts will help ensure design accuracy and consistency and help avoid issues down the road.
Proofing. Nothing will halt a project faster than identifying a typo or mistake midway through a press run, but believe it or not, not thoroughly proofing content and artwork is a common mistake that print buyers make. Spelling or grammatical errors, alignment issues, errors in image placement, and more, no matter how minor, can greatly impact your final project and cost you money and time if they need to be rectified. That is why it's imperative to catch all errors prior to your press run and avoid potential issues.
Communication. Just like with any relationship, poor communication can be the downfall of a project and can affect your bottom line. Not being upfront and establishing clear communication with a single point of contact at your printer is another mistake that can lead to ambiguous expectations and cause avoidable issues. Communication is not only key but goes both ways. Printers should be clear with their needs and work with clients to establish clear-cut project goals.
Being aware of these challenges and avoiding common mistakes can help to ensure your project is a success and that the expectations of your business and the printer are met so that no additional time or money is wasted. Proper preparation can ensure that you avoid these pre-press blunders.
Tips for Success
Planning
Plan out your project in advance so that you provide the proper specifications to the printer from the beginning and ensure an accurate quote. Planning in advance will also provide you with ample time to make adjustments if and when issues arise. Some things to consider:
File format - printers typically require specific formats, such as PDF, that prevent inconsistencies in color and fonts when set up properly. Submitting the wrong file format or low-resolution image files can cause issues with the printing process. It's always a good idea to provide a PDF file with your specs when requesting a quote to help your printer visualize the project and provide the best recommendations possible.
Color - knowing upfront how many and what colors your project will need will help your printer determine the best print method and an accurate quote. Are you using PMS colors for consistency? Will your project be full-color? Will there be spot UV? These are all things that will impact how your job is quoted, how you set up your files, and help your printer set you up for success.
Page Setup - set up your documents with the correct dimensions, image layout, and bleed areas to avoid problems during printing and ensure that your final printed piece aligns with your vision.
Quantities - when it comes to printing, it's often the set-up process that adds the most cost to your project. It's a best practice to order more than you think you'll need to avoid paying set-up fees again if you need more. Ordering excess will be cheaper in the long run. It's always a good idea to request a quote for multiple quantities upfront to see the cost breaks.
Paper - knowing what type of paper is best for your project is crucial to the success of your project. There are so many paper options to choose from, ranging in weight, quality, color, texture, and more. Know what type of paper you envision for your project, and talk to your printer about what will work best. For example, uncoated paper will work best if your final printed piece will be written on. Other things to consider are the type of press, heavy ink coverage, cover pages, and multiple paper weights. If budget is a concern, specify your paper needs and ask for alternatives that will save you money. It's also recommended to order your paper in advance so it can acclimate before it goes into production.
Bindery - when it comes to printed pieces like brochures or booklets, providing accurate specifications for folding and binding will ensure a seamless process. Be sure to consider and specify any binding, gluing, scoring, etc., that may be needed. For example, if your project requires a pocket, designate whether it will be welded or glued, or if you are printing a book, what type of binding you want.
Sustainability - if keeping your project "green" is a requisite, this is important information to discuss with your printer upfront so that they can provide you with FSC, sustainable, or recycled paper options, along with any other green mission practices.
Communication
Establish a relationship with your printer and identify a direct point of contact so that communication between you and your printer is easy and seamless. This will be the key to setting you up for success. Provide the printer with clear project goals and expectations and ask questions to ensure that you provide the printer with all the proper and accurate information to avoid delays, additional costs, and issues down the road. Keep communication clear throughout the print process so you can address issues promptly as they arise.
Pre-Press
You have provided initial specifications to the printer, and they have provided you with quotes, so now it's time to prepare your project for the press. If your project was specified accurately, you shouldn't run into any major issues, but there are still things to consider before you go to press.
Samples - request samples of paper and ink as needed so that there are no surprises down the road.
Proofs - request that your printer provide proofs before going into final production. This will help flag any missing images, fonts, or layout issues.
Recommendations - rely on your printer to guide you through the process and be open to suggestions and feedback. Your printer has lots of experience and will know what will work best for your project while still meeting your expectations.
Press Checks - be on-site for any press checks so that you can review initial sheets and ensure all of the details are correct. Any issues can be addressed and corrected in real time before full quantities are printed.
Hot Tips!
Check out these great tips and tricks from the dcc pros to get you started!
If producing a saddle stitch book, the total page count should be divisible by 4 (unless you want gate folds!)
Large format projects should be supplied in CMYK color mode.
If printing a book that is more than 28 pages on heavy stock, consider wire-o binding vs. perfect binding.
When printing on uncoated paper, running a UV aqueous coating is recommended.
Provide a PDF with your specifications to help your printer visualize the project and fill any holes.
If sustainability is important, specify this upfront.
At dcc, print is what we do, but providing exceptional customer service is at the core of that. It's always our mission to provide the highest level of customer service to our clients, creating a seamless and easy process and delivering the highest standard of service. Therefore, we make it a priority to over-deliver and exceed our client's expectations. dcc Senior Account Manager David Nelson says, "We need to meet our customer's needs, no matter what they are, because the reality is that they can go somewhere else. That is why we make it a priority to manage our clients, provide educated recommendations, and always underpromise and overdeliver."
We aim to be your partner throughout the print process and our dedicated, hands-on sales team will provide you with recommendations and educate you on the printing process to ensure transparency and avoid any potential issues.
If you've ever hosted a professional event, such as a conference, seminar, or trade show, then you know the amount of effort that is poured into the planning process. One of the most important aspects of any successful event is the printed materials you'll need before and during the event. From marketing materials to programs and signage, you need high-quality printing; most likely, you need it done fast and cost-effectively.
Cue the HP Indigo 15K digital press. There's a good reason this press is dubbed the "Yes Press" because it is the next generation of digital offset print technology. It's truly a versatile machine that does it all and can do it quickly and cost-effectively. That is why it is the perfect solution for when you need multiple types of media and quick turnaround times.
dcc is proud to be the first printing facility in New Jersey to invest in the new HP Indigo, adding our fourth Indigo press to our fleet and giving us more flexibility to say "yes" to any project. The Indigo 15K can die-cut, add specialty finishes, and can even customize your print pieces. All quickly and cost-effectively. Check out some of the great features of the HP Indigo 15K:
A thick substrate kit, allowing the press to process up to 24pt media
Supports variable data
Did we mention fast turnaround times?!
Real-time quality control with machine learning.
Less energy consumption.
It's time to start planning. You've settled on a date and secured a venue and keynote speaker, but what printed items will you need to support your event? An event's printed materials serve many purposes, from setting the tone for the event to providing crucial information and helping you stay organized.
Here's a list of must-haves, from small to big, to ensure your event is a success.
Attendee Items
Invitation – You won't have a successful event without any guests, so the first step is to invite people to join. Many may opt for digital e-vites to save time and money, but a customized, printed invite can be very impactful and help set the event's tone and theme.
Flyers – Flyers help you share crucial information, such as announcements or company and speaker bios, about your event and keep attendees in the loop.
Printed Tickets – Customized event tickets will help keep you organized and track attendees. In this modern, digital age, printed tickets may not be necessary, but they can help to create a professional feel and provide your guests with insight into what to expect.
Badges for attendees – Name badges not only help your guests network, but they are also one of the first items they receive when they arrive, so they should also set the tone.
Programs – Programs might be the most essential item for an event because they guide participants, letting them know where they should be and when they should be there.
Business Cards – One of the purposes of hosting an event is to network and build lasting professional connections. Be prepared to share your information with attendees in a professional way with high-quality business cards.
Large Format Items
Event Signage – Signage is crucial to any event for many reasons. It helps highlight your brand, create a cohesive look and feel for the event, and provide crucial information to attendees. One of the best ways to accomplish this is with large format, custom-printed banners, posts, and signs.
Wayfinding/Directional Signage – You want your event to be a seamless and easy experience for your attendees. This is easily accomplished with signage that clearly lets them know where they are and where to go so they don't miss any of the exciting parts of the day.
Floor graphics– Floor graphics can really help to build a cohesive brand presence and tie everything together.
Event Giveaways
Custom Swag – Send your guests home with a custom, branded package to help thank them for attending. This will also serve as a reminder of your brand and your capabilities after the event.
Ambassador or Speaker Gifts – Custom printed packages for your speakers, ambassadors, and/or influencers will not only thank them for participating but will also provide them with branded material to continue to promote your brand on their channels.
There is a lot to consider when planning an event, and you may be thinking about the impact of all of these printed materials on the environment. Incorporating printed materials into your event may be unavoidable, but that doesn't mean you can't do it with sustainability in mind. Here are some tips to help make your print project more environmentally friendly.
Maximize your paper sheet. Work with your printer to size and format your printed piece most efficiently. Even if it means adjusting the size of your creative to allow more copies to fit on one sheet, also, always print double-sided when you can!
Avoid plastic. If you need your printed pieces to be durable, cardstock, paperboard, and other heavy-weight materials are always a great choice and can be recycled after use. Try to avoid using lamination or single-use plastics to eliminate waste.
Choose wisely. Work with a printer that uses sustainable printing practices, such as a Sustainable Green Printing certified facility. An SGP-certified printer will have more sustainable paper and ink options, such as FSC-certified (Forest Stewardship Council®) paper stock and water-based inks. They may also take measures to increase efficiency and reduce consumption and waste.
Go everGREEN. If your event is recurring, reduce your waste and expenses by creating event signage that can be used year after year by omitting time-sensitive details where you can.
There are many moving parts to consider when planning an event, no matter how large. The convenience of a full-service, one-stop shop to handle all your printing and fulfillment needs can help alleviate some of the stress that event planning brings. That is where dcc, the HP Indigo 15K press, and its large format presses come in! For over 25 years, dcc has delivered high-end, striking images and printed pieces as a fully integrated graphics company specializing in color retouching and printing. And our new Indigo can truly do it all! Let us transform your event concept into whatever form you need, help take your event to the next level, and ensure it's a success!
dcc Contributes To the Cause with No Minimum Order Quantities
Print is what we do, and we are known in the print production industry for
our quality, broad capabilities, and customer service. Over the past two
years, we have successfully built upon our strengths by expanding our
folded carton and paperboard packaging division. In a world where there is
a strong concentration on shifting to digital marketing, there is a lot of
debate about the future of print. However, as long as there are
consumables on the market, there will always be a need for packing and
packaging consumer products. Whether on shelves at the grocery store or
shipped directly to consumers, a product's packaging is an integral part of
the consumer experience. Each packaging component is a touchpoint
between a brand and its consumer. Packaging tells a story, is your brand's
first impression, and can speak volumes about your business. Yet, even
though we don't see a decline in packaging production (in fact, the size of
the packaging printing market is expected to grow 8% over the next 5 years1),
it is not without its challenges.
There is a growing demand for sustainable and compostable packaging
over plastics. Studies show that more than a third of global consumers will
pay more for sustainability, and 61% of consumers in the U.S. consider
sustainability when making a purchase.2 This presents a challenge for
packaging production, as printers must not only source environmentally-
friendly materials but should also consider where and how those materials
are sourced, the carbon footprint associated with them, the cost, the
durability, the functionality, and the printing capabilities of the chosen
medium. As if that wasn't enough, they also need to maintain compliance
with ever-evolving regulations.
Firstly, we'll take a look at e-commerce. As the e-commerce industry
continues to grow at a substantial rate, so does the demand for sustainable
and efficient packaging solutions. Tackling these challenges requires a
great deal of innovation and ongoing development. Lisa Pierce, Executive
Editor of Packaging Digest, says, "A sustainably optimized package for
e-commerce groceries is one that is right-sized, can be properly disposed
of in a circular way - meaning recyclable or reusable - and keeps the
product safe and protected through the entire shipping process physically
and thermally."3
So, what's the best choice? Paperboard packaging may be the packaging
answer the industry is looking for, as it presents a solution to these
challenges, along with many other benefits:
Paperboard is made from renewable materials, is recyclable, and
often compostable or biodegradable, making it a great alternative to
plastic and a great solution for the sustainable packaging demand.
Paperboard packaging's structural versatility allows it to function in
many different ways in order to provide stability. This not only
provides protection for shipping and handling purposes but also
saves on the need for additional costs and materials to help protect
the product.
Paperboard packaging is cost-effective, not only because it is less
expensive to produce than many other materials, but it is also more
lightweight, making it less expensive to ship for e-commerce
businesses.
In terms of your brand's first impression, you want your packaging to
reflect your brand and provide a unique experience for the consumer. Paperboard packaging can work with a myriad of different printing methods to help create a custom, distinctive experience and tell your brand's story.
Paperboard is so versatile that it solves almost any design challenge.
It can be used for custom and personalized designs utilizing variable
data, QR codes, embedding LCD video components, and more, and
paperboard can be used for both shipping, direct-to-shelf display
packaging solutions, and even the perfect ambassador or influencer
mailing.
E-commerce and consumer brands should consider the benefits of
paperboard to meet their unique packaging needs and look to packaging
suppliers and producers who use sustainable materials, have a "green"
mission, and are continuously thinking outside the box to come up with
innovative and unique solutions to meet brands' expectations.
So where does dcc fit into this equation? We are equipped to handle your
paperboard packaging needs without limitations. In this modern digital age,
companies want production to be quicker, cheaper, and more efficient.
Firstly, we offer fast turnaround times at competitive pricing with no
minimum order quantities, so there is little waste. Executive Vice President
at dcc, Cary Battaglia, mentioned, "We hear that larger specialty packaging
printers have large minimum orders that can equate to 200,000+ pieces.
Therefore, if the client only needs 20,000, they pay for the full amount and
then throw out the remainder. dcc is able to support the smaller runs in a
more cost-effective and sustainable manner." Secondly, we ship worldwide
and work with a number of suppliers who offer sustainable raw materials,
like Neenah Folding Board, available in a range of colors, weights, and
textures and made from premium fibers. Thirdly, we can customize your
design, add variable personalized data, and utilize real-time quality control
with machine learning - all with less energy consumption. And did we
mention fast turnaround times? Here at dcc, we can do it all, from
retouching to printing, fulfillment, and drop-shipping. We are ready to tackle
your challenging packaging project in its entirety!
Contact us at info@dccnyc.com for a quote or a plant tour.
"Can I just say thanks for all the support you provide to my team? Our one-off, oddball, need it now, etc. requests that come to you every day - your professional, timely, and accurate responses are appreciated more than you know."

Phyllis D., dcc Client
Contact us today about your next packaging project!
1 https://www.mordorintelligence.com/industry-reports/packaging-printing-market
2 https://meyers.com/meyers-blog/sustainable-brand-packaging-statistics-why-eco-friendly-packaging-matters/#:~:text=A%20study%20shows%20that%2054,the%20charge%20in%20this%20trend
3 https://www.packagingdigest.com/ecommercesupply-chain/winning-packaging-ecommerce-grocery?ADTRK=InformaMarkets&utm_source=eloqua&utm_medium=email&utm_campaign=15_NL_PKGD_News%20%26%20Insights_Edit_Sub_20230601&sp_cid=15204&utm_content=15_NL_PKGD_News%20%26%20Insights_Edit_Sub_20230601&sp_aid=28305&sp_rid=19665846&sp_eh=0fbffb61f6c786123e3b6185fd39137ed3c64af18e6485a712c3ca17d1c03722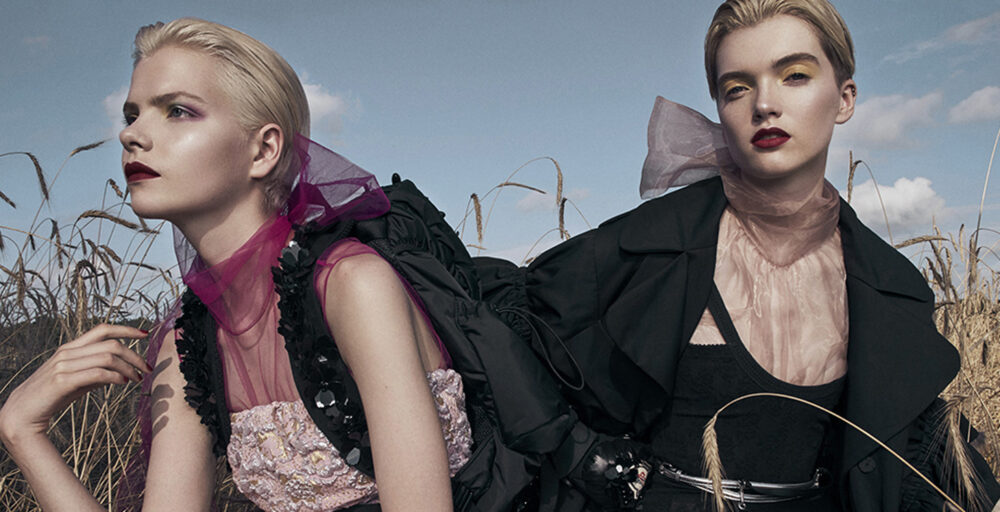 dcc has had the privilege of working with some of the most respected high-end luxury brands in the world. They come to us to bring their creative visions to life because we hold ourselves to the highest standards possible when it comes to print production and customer service. The tactility of print is a natural fit for the luxury and fashion industry which relies on high-quality printing techniques to help brands maintain their high-end image, but this comes with many unique challenges. With the right expertise and equipment, these challenges can be overcome to produce high-quality, premium printed materials that drive marketing goals forward.
Let's take a look at some of the challenges that luxury brands face when it comes to print.
Brand image. Luxury brands often rely on high-quality printing techniques to maintain their premium image. Any printing mistakes or flaws can be detrimental to the brand's reputation.
Consistency. Luxury brands often have a distinct look and feel that must be consistent across all print materials, including packaging, brochures, and advertisements. Achieving this consistency across multiple mediums and print techniques can be challenging.
Unique Materials. Luxury brands often rely on high-end, unique materials, such as vinyl, plexiglass, and specialty papers, such as synthetic stocks, to maintain a premium look and feel. These materials require specialized printing techniques and equipment to produce high-quality results.
Limited print runs. Luxury often means exclusive and brands may produce limited editions or small batches of their products. Smaller print runs can be more challenging and expensive.
Security. Many luxury brands use special printing techniques and security features to prevent counterfeiting. These features can be complex and require specialized equipment and expertise to produce.
With the right expertise and equipment, dcc has overcome these challenges and made its mark within the industry. Our Vice President of Sales, Jeff Bogart answers some questions about how dcc overcomes some of the challenges and how the power of aligning print partnerships helps to elevate luxury brands and achieve a higher ROI.
Q: How long has dcc been supporting luxury brands and how did you get your entrée into the vertical?
A: Since our humble beginnings we have been working with high-end fashion and luxury brands.
Q: Brand image is paramount to luxury clients. How do you marry high-quality retouching with printing techniques to achieve the best end product?
A: The ability to reproduce an image across many mediums is critical to the success of any high-end brand. It's not easy to do but through our device profiling and constant calibration of our output devices, we make it simple to keep your image looking consistent over many different substrates.
Q: Color consistency is key and is difficult to achieve when you are printing on many substrates including paper, board, vinyl, and more. What technologies and/or processes does dcc have in place to ensure consistency?
A: Not only are we Gracol certified but we have many different output devices under 1 "roof" that are all calibrated. We have a fashion client that utilizes all of our capabilities. We started out with a camera raw image that is retouched and color corrected. From there the image was used for an in-store sign, a backlit cash wrap, a fabric hanging banner, and a printed handout.
Q: When it comes to ink on paper, jewelry, and precious metals are very difficult to reproduce accurately. What are your tips?
A: The key to reproducing jewelry is that we need a good starting point from what the photographer captures. They need to be able to capture as much detail as possible so that we can reproduce the jewelry in the best way possible. Our retouchers have extensive experience in setting up the proper balance needed to accurately reproduce the jewelry. Because we are printing with a 300-line screen, hybrid dot we are able to hold that important detail of the jewelry on press.
Q: What are some of the industry challenges that luxury brands are facing and how do you solve them?
A: Luxury and retail are about speed to market with the latest fashion trends. We are set up to support a brand's marketing efforts as we are nimble and quick to produce marketing materials that can support marketing programs.
Q: With ambassadors and influencers playing a key role in marketing measures and consumers valuing limited-edition products, small print runs can be challenging and expensive. What capabilities does dcc have that support their client's needs?
A: Digital printing is a cost-effective medium for limited-edition marketing. Using variable data we are able to personalize the experience of the marketing material. This has become a popular tool for smaller campaigns.
Q: Staffing is an ongoing challenge across every industry and employees/print buyers are being asked to do more. How does dcc's longevity and craftsmanship help to solve this issue?
A: The majority of our team has been with us for many years. We understand print but more importantly, we understand how to service our client base and exceed their expectations. These days everyone has to do more and wear many different hats. We are always happy to jump in and take some of those additional tasks off our clients' plates.
Q: According to a trending article from Luxe Digital on February 22, 2023, Sustainable Luxury: Millennials Buy Into Socially Conscious Brands, "Millennials and Generation Z consumers are driving 85 percent of global luxury sales growth, their expectation for luxury brands to be aligned with their values becomes increasingly important. … A study from Nielsen showed that 73 percent of Millennial respondents were willing to spend more on a product if it comes from a sustainable or socially conscious brand." What does dcc do to support the sustainability efforts of its luxury clients?
A: Sustainability is an important part of what we do every day at dcc. Reducing our carbon footprint has been a priority. All of our waste that is generated is recycled, reused, or turned into electrical energy. Our 675 rooftop solar panels generate clean renewable power. We are also an SGP and FSC-certified supplier.
Q: What is the most challenging project that you have worked on for a luxe client and how did you solve the problem?
A: Every now and then a project comes up where we really get to showcase all of our skills and talents. When we have a challenge our teams get excited and really like to step up to make it happen. Recently we were tasked to create a one-off fabric swatch presentation for a very special VIP that happens to reside in Washington D.C. Our large format and digital group rose to the challenge to help make this special project happen.
Q: Relationships and customer service. Why do luxe brands choose dcc?
A: Many of our clients have been with us for many years and there's a reason for that. We understand the relationship and trust that many of our clients put in us, day in and day out. Our goal is always to deliver what we promise each and every time. That's what sets us apart.
Interested in learning more about dcc's capabilities or obtaining a quote? Reach out to sales@dccnyc.com.
Digital Color Concepts and Laspata Decaro Studios appear in this months Womens Wear Daily:
Together with OTTO NY, we created the first digital swatchbook for our partners at International Paper (IP).  This video showcases how we created the CGI and reproduced this medium on paper with the expertise of design, color, and print disciplines. 
http://youtu.be/bdRjhJCFVW4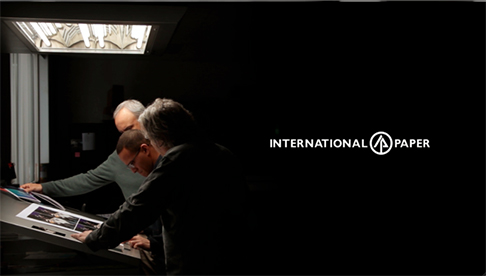 March 2012: dcc invents a custom online ordering system for specific need print projects.  Now our clients can customize their websites to included business cards, letterhead, stationery, envelopes, labels, brochures, sell sheets, etc. so that they can input their own information, create pdfs, approve and send to print. Life is easier at dcc and for its customers with the advent of this software. Talk to your dcc sales rep about it today!
January 13, 2012: dcc installs DURST Rho 500r, our fastest and largest grand format printing equipment to date. Offering print speeds of up to 2,200 square feet per hour and printing area of 15.5' wide, it propels dcc into the Grand Format printing arena in a very serious way. National ad campaigns and large format graphics print at lightening speeds, increasing dcc's efficiency and ability to service larger print in shorter turn times.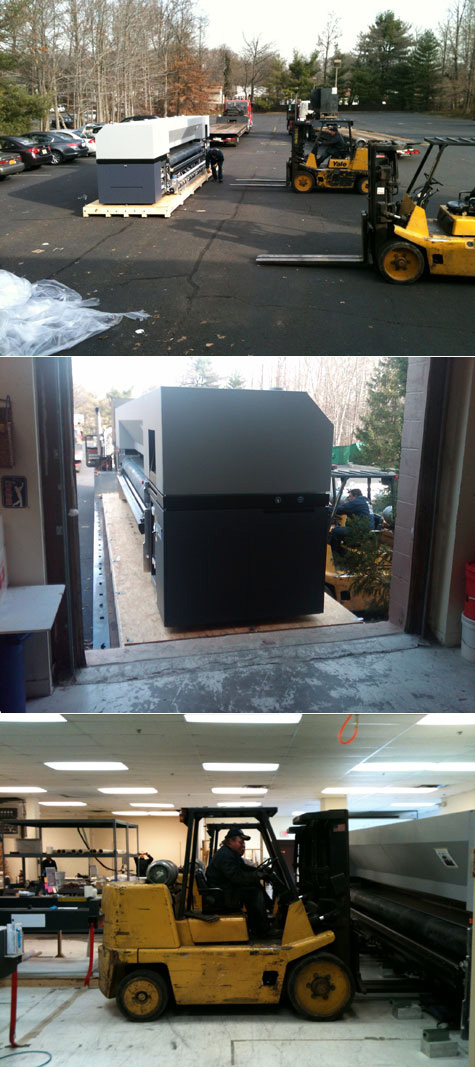 May 4, 2011: dcc launches the third issue of their custom print publication DV 3: "The Other NY" at DRIVEIN24 Studios: 443 West 18th St. Chelsea, NY. DV 3 was produced in conjunction with Otto NY, design firm (
www.ottony.com
) and 8 multi-talented photographers. Other collaborators are Sappi Fine Paper, DRIVEIN Studios and Red Penny Casting. DV is a feast for the eyes and pinnacle for the senses - marrying high design and ludic photography with the masterful retouching and inventive print techniques. Limited print runs of this issue as well as DV 1 and 2 are still available. Request your personal issue including full list of contributors and production techniques at info@dccnyc.com.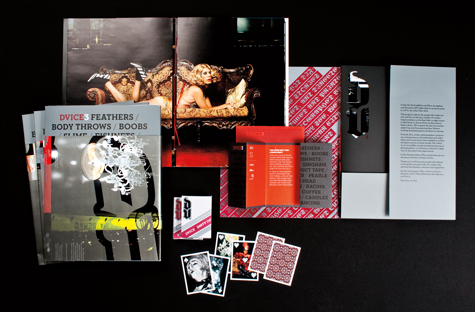 July 2011:  FPO Committee selects "DV 3: The Other City" as a winning entry for FPO 2011 awards. Otto NY and dcc are joint winners for design approach, solution and production execution.
January 2010: dcc becomes the first sheetfed printer in the state of New Jersey to install 675 solar panels on its roof top. This investment allows dcc to elicit 50% of its energy from sustainable sources. Come visit our plant in person to view our printing plant's daily solar intake and our carbon footprint reduction to date!
August 2010: dcc installs HP 5000 inkjet printer and graphic vinyl cutter. The addition of this equipment allows dcc to print larger and more customized print projects. Accepting most substrates up to 2" thick and printing flatbed or roll, the options are endless. Posters, floor graphics, metal signs, window graphics, retail signage for campaign roll outs are now a reality with dcc's newest addition to its large format print department.